[:en]A woman with a luxury lifestyle emphasizes her own unique style statement, personality, and empowerment through modern jewelry pieces and luxury watches. Featuring the best of fine craftsmanship, exclusive design and high-quality, if you are looking for luxury gifts, we suggest to you a selection of striking luxury watches.
Baume & Mercier Petite Promesse 10288 Diamond, Stainless Steel & Wraparound Leather Strap Watch
This is one of the wonderfully suited luxury watches for the woman who balances a playful spirit with an enduring ambition. Featuring an ellipse 22 mm leather diamond, the timepiece comes with a bold wrap-around blue leather strap made from fine calfskin and a polished bezel set with precious diamonds. Furthermore, the Petite Promesse modern watch features a Swiss-made quartz movement.
Jaeger-LeCoultre Reverso One Medium 20mm Stainless Steel, Diamond, and Alligator Watch
One of the luxury watches for women presents a subtle silhouette from the time-honored Reverso collection by the high-end brand Jaeger-LeCoudre: the  timepiece is designed to flatter the female wrist and features inspiration from the first 1930s Reverso ladies' model.
Fendi Run Away Stainless Steel & Diamond Leather-Strap Watch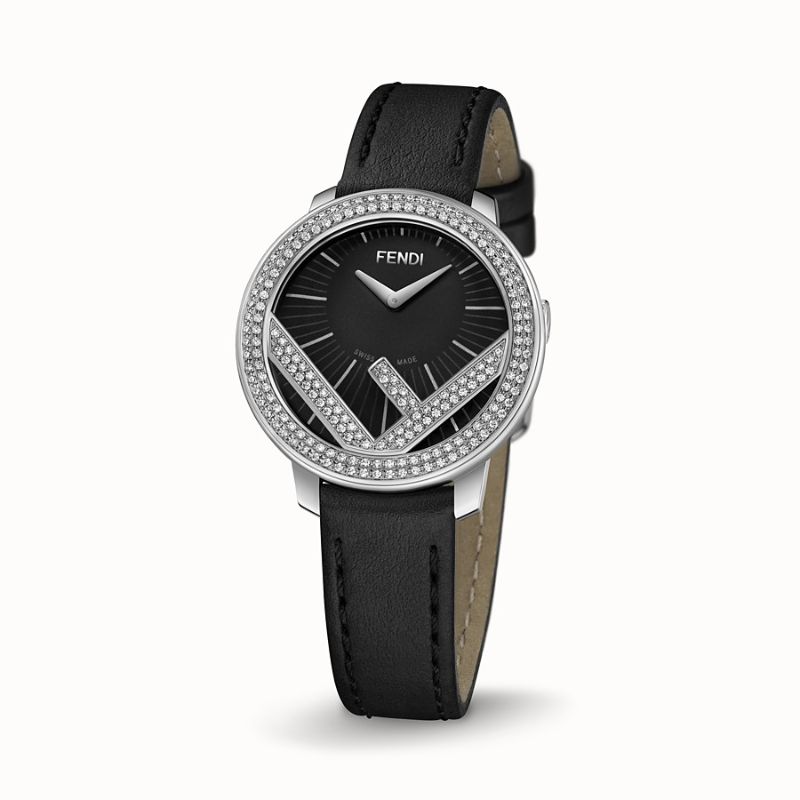 This Fendi timepiece is one of the luxury watches with a classic statement. With a bright red leather strap, the stainless steel, precious diamond and rose Gold PVD, the modern watch presents a unique design and is categorized as a craftsmanship masterpiece.
Possession 34mm Rose Gold Alligator and Diamond Piaget Watch
The supreme Possession Collection is a selection of luxury watches by Piaget. One of the most stunning timepieces by this collection is the Rose Gold Alligator and Diamond Watch, a perfect craftmanship piece for a woman with a luxury lifestyle. Crafted at the Swiss atelier, this 'Possession' unique watch has a minimal silvered dial that's framed with 18-karat rose gold and 1.55-carats of shimmering diamonds around its case and indexes.
Van Cleef & Arpels Charms Watch
This is one of the luxury watches by Van Cleef & Arpels that is a symbol of class and pedigree. As one of the iconic and luxury watches by the high-end brand, it features a round silhouette that is adorned with a lucky charm that rotates to accompany the movements of the wrist.[:it]Una donna che ama uno stile di vita di lussuoso, enfatizza la sua personalità attraverso gioielli moderni e orologi di lusso.
La raffinata artigianalità, il design esclusivo e di alta qualità confermano gli orologi di lusso come una icona di stile.
Orologio da polso Baume & Mercier Petite Promesse 10288 con cinturino in pelle e diamanti
Questo è uno degli orologi di lusso particolarmente adatti per la donna che ha uno spirito giocoso ma che cerca uno stile che non tramonti mai. Caratterizzato da un'ellisse in pelle 22 mm di diamanti, l'orologio è dotato di un cinturino in pelle blu avvolgente e audace realizzato in pregiata pelle di vitello con una piccola lunetta con diamanti preziosi. Inoltre, l'orologio moderno Petite Promesse presenta un movimento al quarzo di fabbricazione svizzera.
Jaeger-LeCoultre Reverso One Medium 20mm in acciaio inossidabile, diamante e orologio a coccodrillo
Uno degli orologi di lusso da donna più amati, che fa parte della collezione Reverso, da sempre marchio di alta gamma Jaeger-LeCoudre: l'orologio è progettato per esaltare il polso femminile e si ispira al primo modello da donna Reverso degli anni '30.
Orologio Fendi Run Away con cinturino in acciaio e diamanti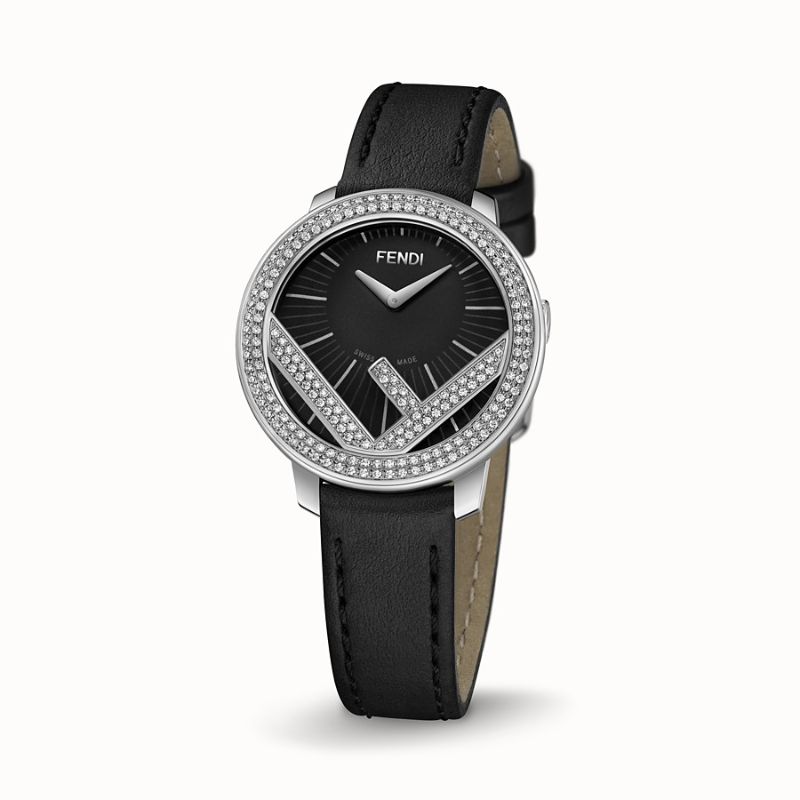 Questo orologio Fendi è un orologio di lusso dichiaratamente classico. Con un cinturino in pelle rosso brillante, acciaio inossidabile, diamanti preziosi e PVD in oro rosa, l'orologio presenta un design unico ed è classificato come un capolavoro di artigianato.
Possession 34mm Alligatore di Piaget, in oro rosa e diamanti
La magnifica collezione Possession è una selezione di orologi di lusso firmati Piaget. Uno degli orologi più straordinari di questa collezione è l'Alligatore in oro rosa Diamond Watch, un pezzo di artigianato perfetto per una donna con uno stile di vita di lusso. Costruito nell'atelier svizzero, questo orologio unico "Possession" ha un quadrante argentato minimale incorniciato con oro rosa 18 carati e 1,55 carati di diamanti scintillanti che contornano la cassa.
Orologio da polso Van Cleef & Arpels
Questo è uno degli orologi di lusso di Van Cleef & Arpels, simbolo di classe con un lungo pedigree. Come uno degli orologi iconici e di lusso del marchio di fascia alta, presenta una silhouette rotonda che è adornata con un portafortuna che ruota per accompagnare i movimenti del polso.[:]