[:en]
On Thursday, January 16 2020, the Savini Restaurant, in Milan, hosted Excellence Luxury Magazine's Press Day.
An elegant breakfast, during which Editor-in-Chief, Luigi Lauro, introduced the Magazine's latest projects and its goals for the upcoming year to several brands in the Luxury, Fashion & Beauty, and Jewels & Watches sectors, as well as to many press offices.
The latest news include an improvement and an increase in the services available to Excellence's partners, thanks to important collaborations that will provide an even greater international visibility.
Editor-in-Chief also highlighted the growth registered in the distribution of the Magazine. As a media partner, it was the protagonist of distinguished events like the Fort Lauderdale Boat Show, the SeaKeepers gala night in Miami, the Art and Finance Conference with Deloitte, the Sohn Investment Conference in Montecarlo and the Big Boy Toys innovation and luxury trade show in Las Vegas.
Excellence Magazine Luxury also supported charity and social responsibility events like the Centro Dino Ferrari charity gala and the project Archetipo – Cartoline d'autore in collaboration with the 4aWoman association in Milan.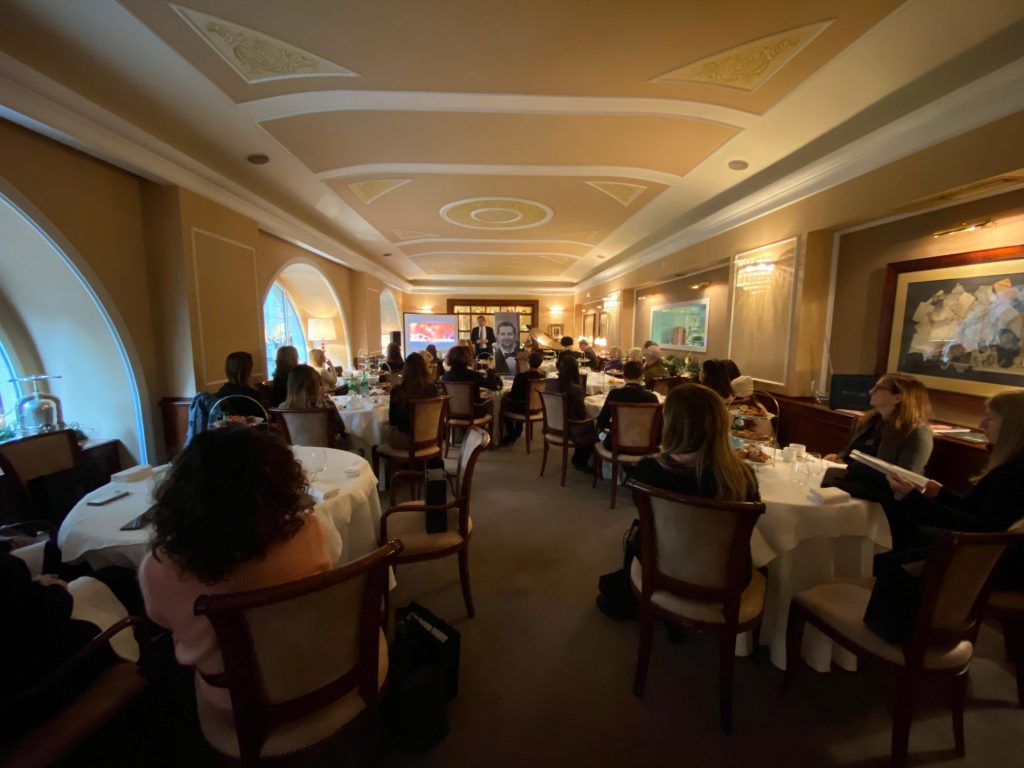 Last but not least in terms of importance, The Green Movement, particularly dear to Excellence Magazine Luxury. A new editorial project, launched soon, will explore this topic specifically, a leitmotiv that will take the readers to the next edition of the Green Night Awards, scheduled for October 20, 2020 in Lugano.
[:it]
Giovedì 16 Gennaio 2020 si è tenuto presso il Ristorante Savini di Milano il Press Day di Excellence Magazine Luxury.
Una colazione elegante dove Luigi Lauro, Editor in Chief del Magazine, ha potuto presentare a molti brand dei settori Lusso, Fashion & Beauty, Jewels e Watches e ad Agenzie di Comunicazione, i nuovi progetti e gli obiettivi per l'anno appena cominciato.
Tra i primi temi toccati troviamo quanto Excellence Magazine abbia ampliato la piattaforma dei servizi offerti alle aziende grazie ad importanti collaborazioni che consentiranno ai partner, di beneficiare di palcoscenici internazionali di grande impatto.
L'editore ha poi messo l'accento sulla crescita della distribuzione del nostro Magazine, che è stato protagonista e media partner di eventi importanti come il Fort Lauderdale Boat Show e il gala organizzato da SeaKeepers a Miami, l'Art and Finance Conference insieme a Deloitte e la Sohn Investment Conference a Montecarlo, la fiera dell'innovazione e del lusso Big Boy Toys a Las Vegas e ha sostenuto eventi charity e di social responsability come il Gala della Fondazione Dino Ferrari e il progetto Archetipo – Cartoline d'autore con l'Associazione 4aWoman a Milano.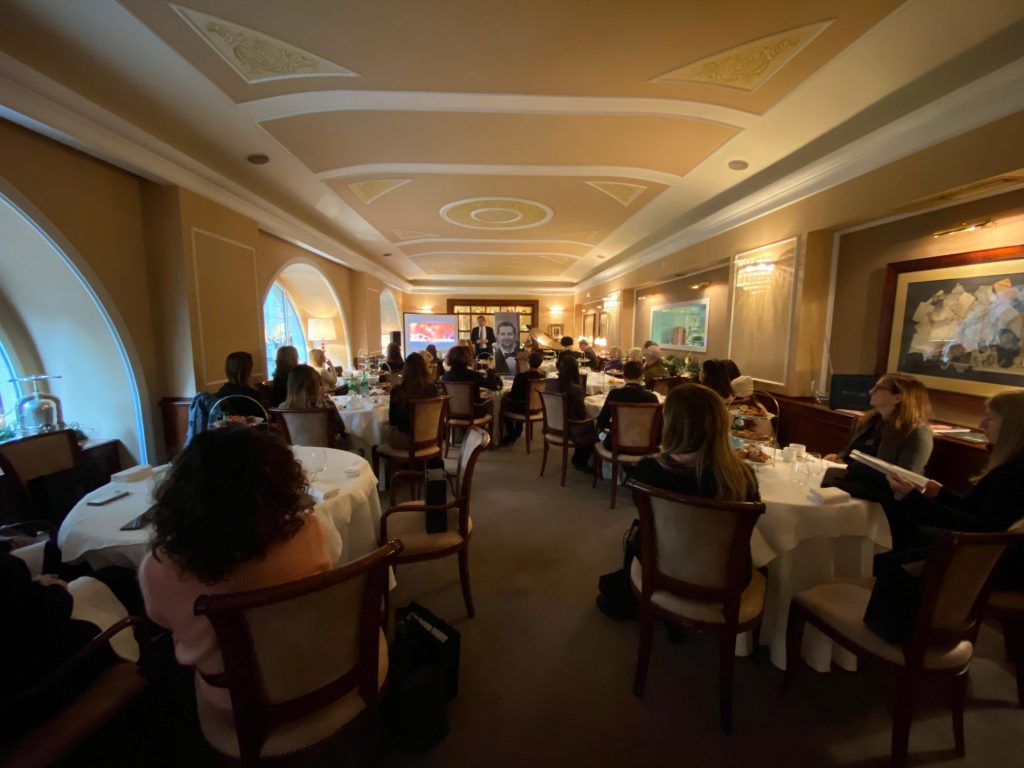 Ultimo, ma non sicuramente in ordine d'importanza il tema green particolarmente a cuore ad Excellence Magazine Luxury. Verrà infatti lanciato un nuovo progetto editoriale che tratterà in modo specifico di questo argomento e che costituirà il fil rouge che porterà i nostri lettori alla prossima edizione della Green Night Awards, in programma per il 20.10.20 a Lugano.
[:]