Described by Forbes Magazine as the "businessman who changed Moscow for the better," Vladislav Doronin, who has developed over 71 projects totaling over 75 million square feet, does not appear to be slowing down any time soon. After purchasing the Aman Resorts, the most elite brand for the ultra-high net worth luxury traveler today with 34 luxury resorts, hotels and residential projects in 21 countries, he now oversees a global portfolio of properties. Overall, Doronin is an accomplished international investor and real estate developer focused on luxury residential, commercial and hospitality properties.
Doronin is now tackling the U.S. market through his American company, OKO Group, which he is Chairman and CEO of. He holds a similar title for Aman and is the founder of his first company, Capital Group, in Russia. He is currently developing several sites in Miami, and redeveloping New York's iconic Crown Building near "Billionaire's Row", soon to be Aman New York. Doronin has a passion for working with the very best architects in the world.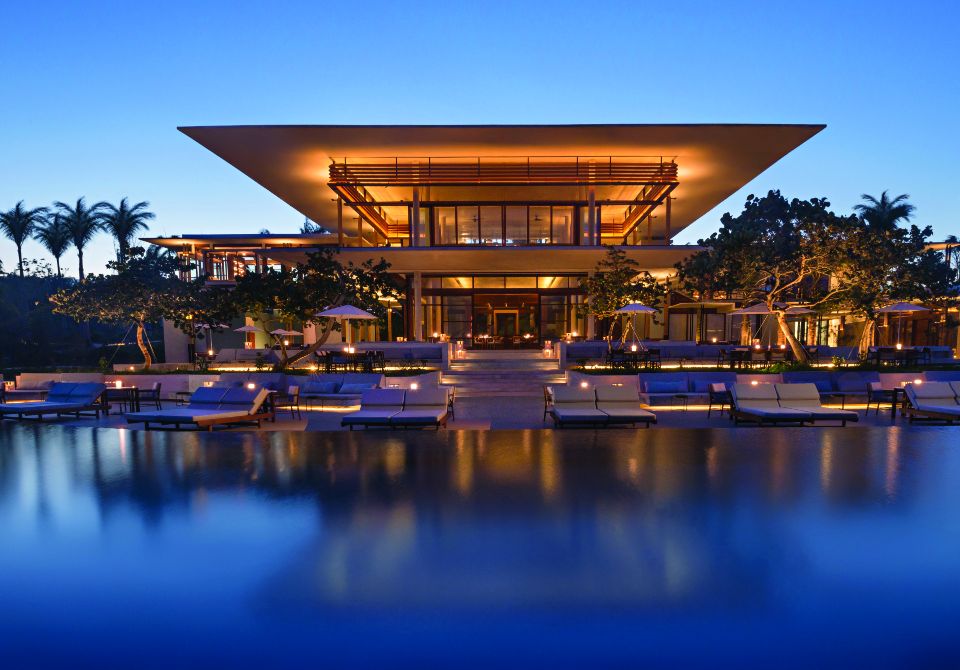 Doronin eloquently expresses his views on architecture and property development:
"At its best, property development uses the language of architecture to embody the spirit of the times, the spirit of the city and the aesthetics of a given urban environment."
To fully understand this Renaissance man, it's worth a glimpse into his Russian upbringing: Vladislav Doronin was born some 56 years ago in St. Petersburg, formerly Leningrad of the Soviet Union during the darker days. His father was an economist and director of the prestigious Academy of Sciences and his mother was a university lecturer in literature.
His parents were keen on exposing him to the arts and every weekend they would visit a museum. Later this led to Doronin becoming an avid art collector, with a collection that includes many of the top names in contemporary art like Jeff Koons, Frank Stella, Andy Warhol, Julian Schnabel, Anish Kapoor, Salvador Dali and Pablo Picasso.
Today, Doronin offers philanthropic efforts to support promising artists through his foundation.
Doronin initially set off traveling outside Russia in 1985 with only 250 dollars in his pocket. He wanted to soak up everything everywhere…The Louvre in Paris, Florence, Rome and eventually America in 1986 and after to India to study yoga. In the interim, he had graduated from the Moscow Lomonosov State University. Then fast forward to Hong Kong where, in 1990, he was a commodities trader and could start upgrading his trips. He went to his first Aman Resort, Amanpuri and became an "Aman Junkie", as their enthusiastic followers are affectionately called. One day, Doronin was offered to become a partner in purchasing Aman Resorts and the rest, as they say, is the new Aman history, with him taking ownership in 2014. For Doronin this was like buying the crown jewel of the hospitality world, with a brand that had a presence already in 21 countries.
Doronin's development career began when he started his first company in Moscow, Capital Group in 1993, which is now one of Russia's most successful property development firms. He went from commercial to residential high-rises, eventually leading to City of Capitals where he owns a penthouse. His own masterpiece 'mansion' home is called Capital Hill Residence, in the secluded countryside outside Moscow, designed by the great Zaha Hadid.
Now Doronin's American dreams are being realized as his first projects in both NYC and Miami are coming to fruition. His company name, OKO, which means eye in Old Russian, like vision, fits perfectly with Doronin's visionary tendencies.
"I like America not only because the economy is doing relatively well, but because it's a very secure country. In America, you feel safe. People want to live there and bring their children there. Miami's a happening city. I've been going there for the past 15 years, and I've seen it changing, becoming a 24-hour city. So there are three projects in Miami…as well as in New York. I'm also looking at other cities, like San Francisco and L.A." Doronin's first Miami residential development of a 649 foot, 57 story tower called Missoni Baia is in collaboration with Italian fashion house Missoni, and it is their first branded condo tower. Doronin has also launched Una Residences in Miami with the famed Chicago architects, Adrian Smith + Gordon Gill who designed the Burj Khalifa in Dubai. Next up, will be a mixed-use Miami commercial development. Plus, Doronin would love to have an Aman in Miami if the right opportunity and location presented itself.
But for Vladislav Doronin, the ultimate crown jewel is his Crown Building Aman vertical development in New York, opening in 2020 following the success of Aman Tokyo, their first urban location. It will include 20 private residences as well as 83 hotel rooms plus a 5-story penthouse, spa, cigar lounge, wine library, jazz club and 3 restaurants.
"Put a resort vertically rather than horizontally, but aesthetically following the same (Aman) DNA."
But NYC is not the only pinnacle for Aman's growth under Doronin's tutelage so far. Doronin has taken his brand to the skies – literally. In 2017, he launched the Aman Private Jet Expeditions, including a PanAsia tour and a round-the-world expedition. And if that isn't enough, Doronin has added sailing versions with Aman Cruises. So now Aman junkies can experience their brand on land, air or sea. Additionally, they can take home Aman skincare products recently created with packaging designed by architect Kengo Kuma. Destinations like Mexico on the Baja peninsula now have their first Aman resort. New culinary concepts are being added, as well as new sports that Doronin personally likes, including kitesurfing, windsurfing, waterskis, flyjets and Schiller bikes. Wellness plays as big a part in Doronin's personal life as in his Aman resorts. He meditates daily and does qigong yoga.
"You need to learn to give a few hours or at least one and a half hours of your day to yourself.
Be strict and find the time for you, every day."
"Health and wellness have become increasingly significant as lifespans increase and we live much longer into old age. We are becoming more concerned with living a healthy, higher quality of life."
Along these lines, Doronin considers Aman a peaceful gateway to a holistic lifestyle. So where does this successful globetrotter with seemingly endless energy call home? "My home is on a plane. I spent 798 hours on a plane last year."
However, when asked what he likes to do in his down- time to recharge his own batteries, he says he likes to travel. When he is really tired, he retreats to Bhutan, where Aman has 5 properties, and he visits monasteries and trains in Tibetan yoga there. He also likes to take family trips with his 2 daughters. But his ultimate escape is kitesurfing.
"It's the one time I don't have my phone."
So in today's world of endless multi-tasking and being attached to our electronics, this incredible entrepre- neur's best break is away from his phone! Hallelujah!
For more information on OKO Group Miami develop- ments or AMAN NYC Residences contact: estates@excellencemagazine.luxury